The longer the extinguishing time of charcoal, the more users can be trusted. When purchasing a charcoal machine, you want to consume high-quality charcoal. The performance of high-quality charcoal is the length of extinction time. When charcoal is extinguished for a long time, the amount will be reduced, and the cost can also be used sparingly. Therefore, as long as the charcoal that has been extinguished for a long time is more popular.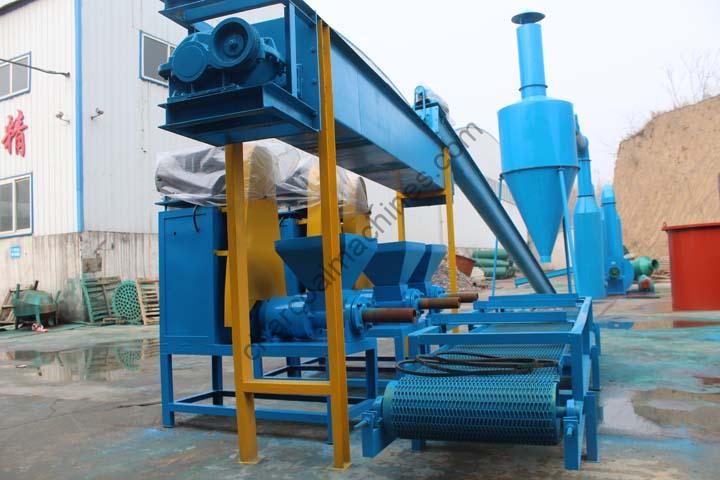 So what is the way to improve the extinction time of the charcoal consumed by the charcoal machine? Progress in the charcoal machine rod making machine using the forming pressure of the original parts, and then increase the density and strength of the rod. After the final carbonization temperature of the high carbonization furnace (or carbonization kiln), and slow down the heating and cooling rate, the produced carbon has high density and high hardness. Of course, the quality of the charcoal machine itself is also very important.
Good quality guarantees efficiency guarantees output and is capable of preventing unnecessary losses. Therefore, the purchase of charcoal machine should choose a professional manufacturer. With China's attention to the environmental protection industry, various environmental protection products and equipment are constantly being produced. The new charcoal machine is one of them. The charcoal produced by the new charcoal machine is widely used and has good development prospects and stable development space, Is a good investment project for the majority of users.
The charcoal machine produces charcoal with a wide range of raw materials, low prices, inexhaustible and inexhaustible. Some raw materials do not even cost money, such as wood processing residues: sawdust, wood chips, bamboo chips, bark, board bark, etc. Firewood forest, forest logging residues: branches, tree roots, etc .; agricultural and forestry by-product wastes: chaff, walnut shells, chestnut shells and other fruit shells and cores.