Shuliy wood shredder can process wood, wood and wood chips, etc., the investment of other raw materials, low energy consumption, high production efficiency, good economic benefits, use and maintenance advantages. Mushroom wood crusher, especially in wood processing of edible fungus culture medium, is mainly composed of cutting device, crushing device, and fan.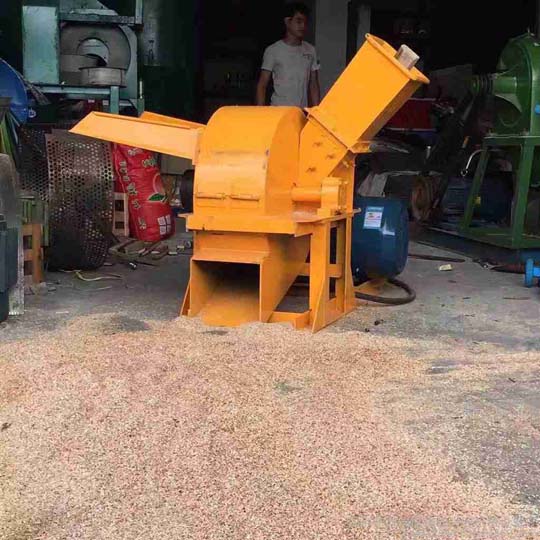 After cutting, the particle size of the wood can be sent to the place where the crushing device does not dry, and the wind device into which the finished wood chips are gathered.
Sawdust pulverizer can be widely used for grinding all kinds of granular feed materials and powder materials, such as corn, sorghum, wheat, beans, fish feed. It is also suitable for crushing treatment of drugs, alcohol, solvents, and other industries.
1. Two-crush crushing design of the crushing cavity can increase the output by more than 15%, and the crushing particle size is more uniform.
2, Welded steel plate structure, install the motor rotor at the same base
3. The feed inlet is installed on the top of the machine, which is easy to operate.
4. Changing the position of the weight in the rotor can form two kinds of hammer screen gaps, respectively, for ordinary crushing and fine crushing, ordinary grinding, uniform crushing, and improve production capacity.
5. The smaller the gap between the hammer and sieve, it can be used for fiber crushing or fine crushing.